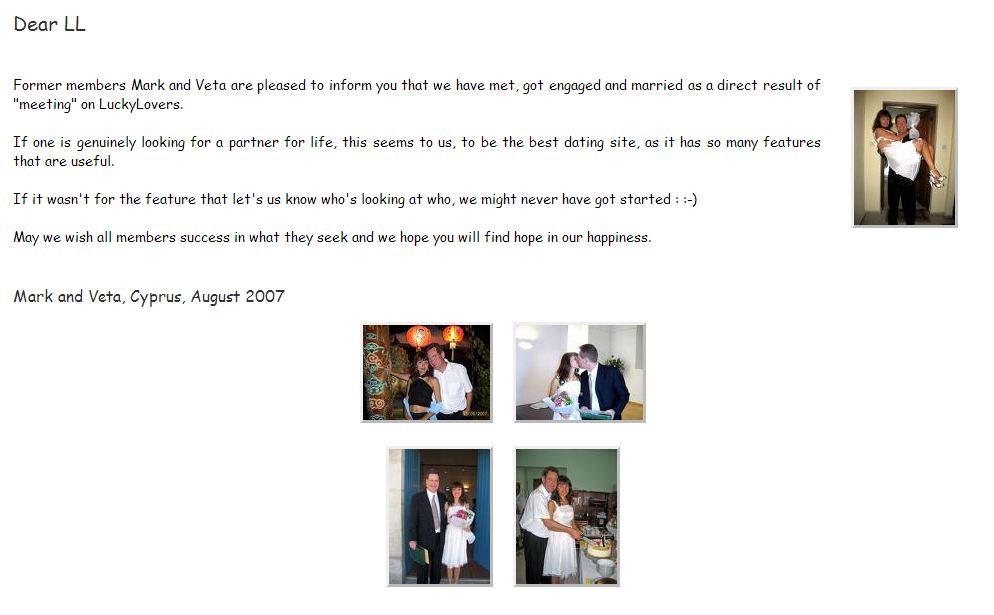 Firstly, I have no association with this site
Secondly, I am no longer with my wife - but we had 5 good years
I had been a member of this site before and not rated it... I rejoined - not expecting much and hit pay-dirt. I found two ladies worth interest.
Narrowed it down to one, we met and married.
A site is only as good as the folk who are members and THIS site not not suffer 'interference' from the owners - one can correspond using their internet mail system or go over to email / Skype , etc.,
Sure, the interface may be a little 'clunky' , but it worked for us..